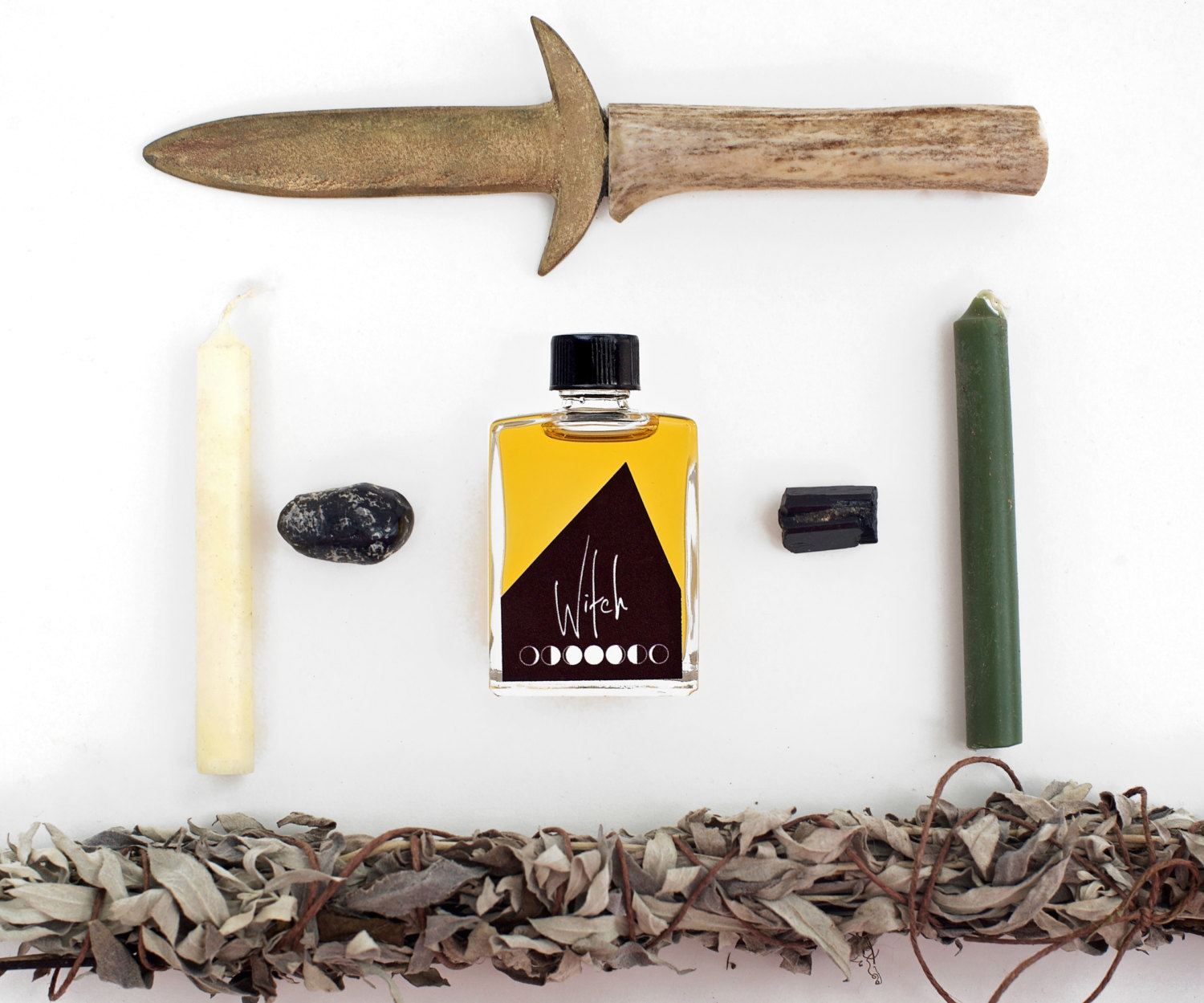 perfumes
Witch Perfume
"We are the granddaughters of the witches you couldn't burn." --Unknown

If you could scry into this bottle of perfume, you would see burning cities and blooming gardens. Witch is complex and powerful. She is every woman. She is both dark and fearsome, and sweet and nurturing. She is a mother, she is a maiden, she is a crone. She is magick. She brings intense change that can often feel aggressive at first, until you realize she is only cutting away what no longer serves you. She is an absolute force of nature. If you want a passive woman, a passive perfume, stay away from Witch. Her beauty is fierce and her actions are strong. Her beauty and her strength are yours, too, if you dare to claim them.

PERSONALITY: intense, magickal, complex, rich, smoky, unexpectedly sweet, fierce, sexy as hell

PERFUMERY NOTES:
Primary notes: vetiver, grapefruit, rose, neroli
Subtle notes: birch tar, cedarwood, black pepper, ylang ylang, rosewood, jasmine

Our perfumes are handmade with essential oils and absolutes, in a base of jojoba, fractionated coconut and meadowfoam seed oil. Perfume oils are more personal and subtle than alcohol-based perfumes. They mingle with your body chemistry, creating a scent that's intoxicatingly and uniquely you. The full-sized bottle comes in a velvet pouch.