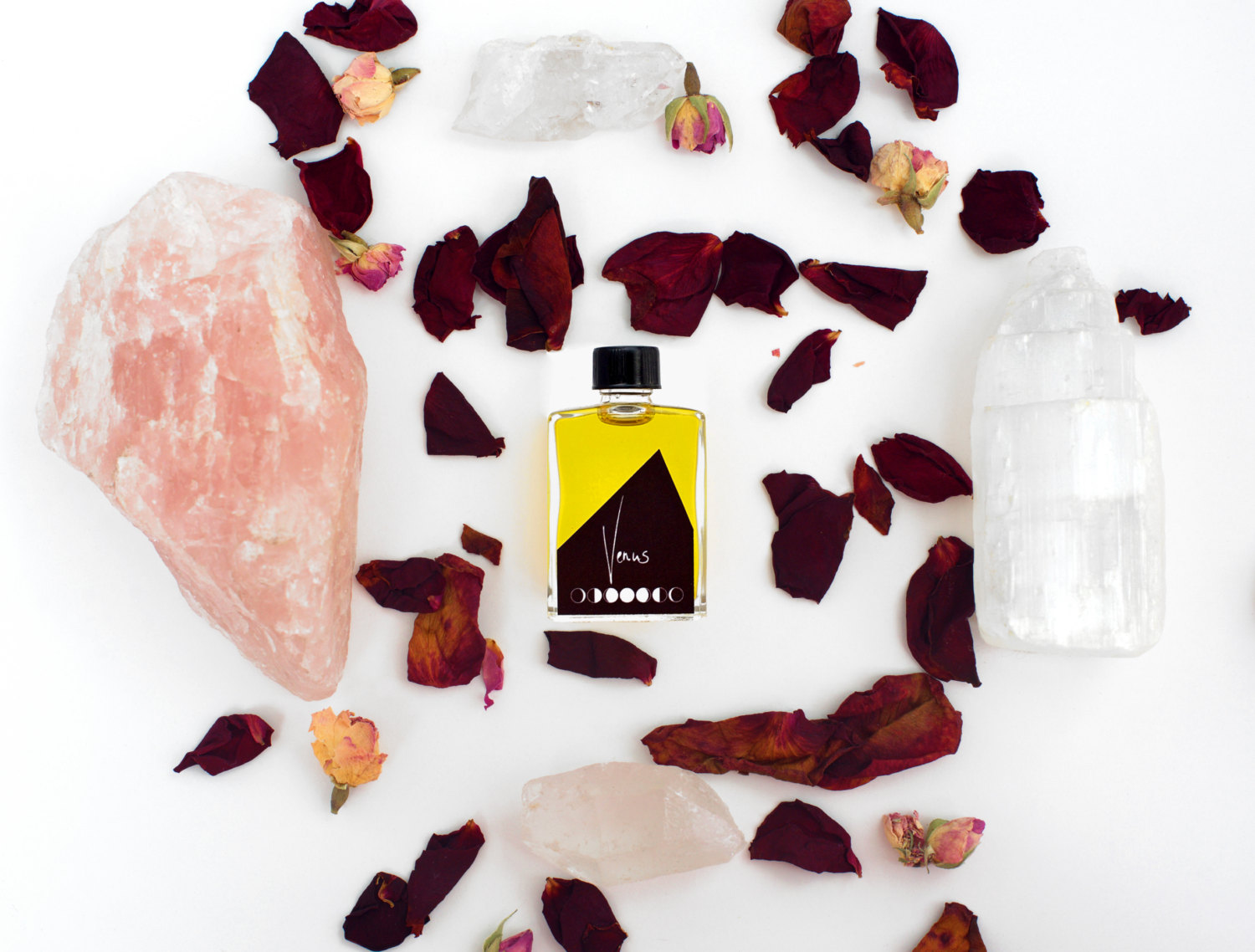 perfumes
Venus Perfume
"That's Venus, September thought. She was the goddess of love. It's nice that love comes on first thing in the evening, and goes out last in the morning. Love keeps the light on all night." --Catherynne M. Valente, The Girl Who Fell Beneath Fairyland and Led the Revels There

Venus is the goddess of love. She works in many ways on many levels. She is a healer of the soul, a comforting and mothering presence. She is a free creature of sexuality, untamed and uncensored. She teaches us that love is all there is, love is everywhere, in everything, and in every way. Embrace her love, become her love, become yourself with love.

Venus is a sensual, mysterious, romantic and healing blend of rose, sandalwood and vanilla. It's just as appropriate as an aphrodisiac with a partner as it is a healing aid in heart-centered meditation.


PERSONALITY: sensual, feminine, sexual, mysterious, sultry, healing, comforting, complex


PERFUMERY NOTES: rose, sandalwood, vanilla


Our perfumes are made with essential oils and absolutes, in a base of jojoba, fractionated coconut and meadowfoam seed oil. Perfume oils are more personal and subtle than alcohol-based perfumes. They mingle with your body chemistry, creating a scent that's intoxicatingly and uniquely you. The full-sized bottle comes in a velvet pouch.