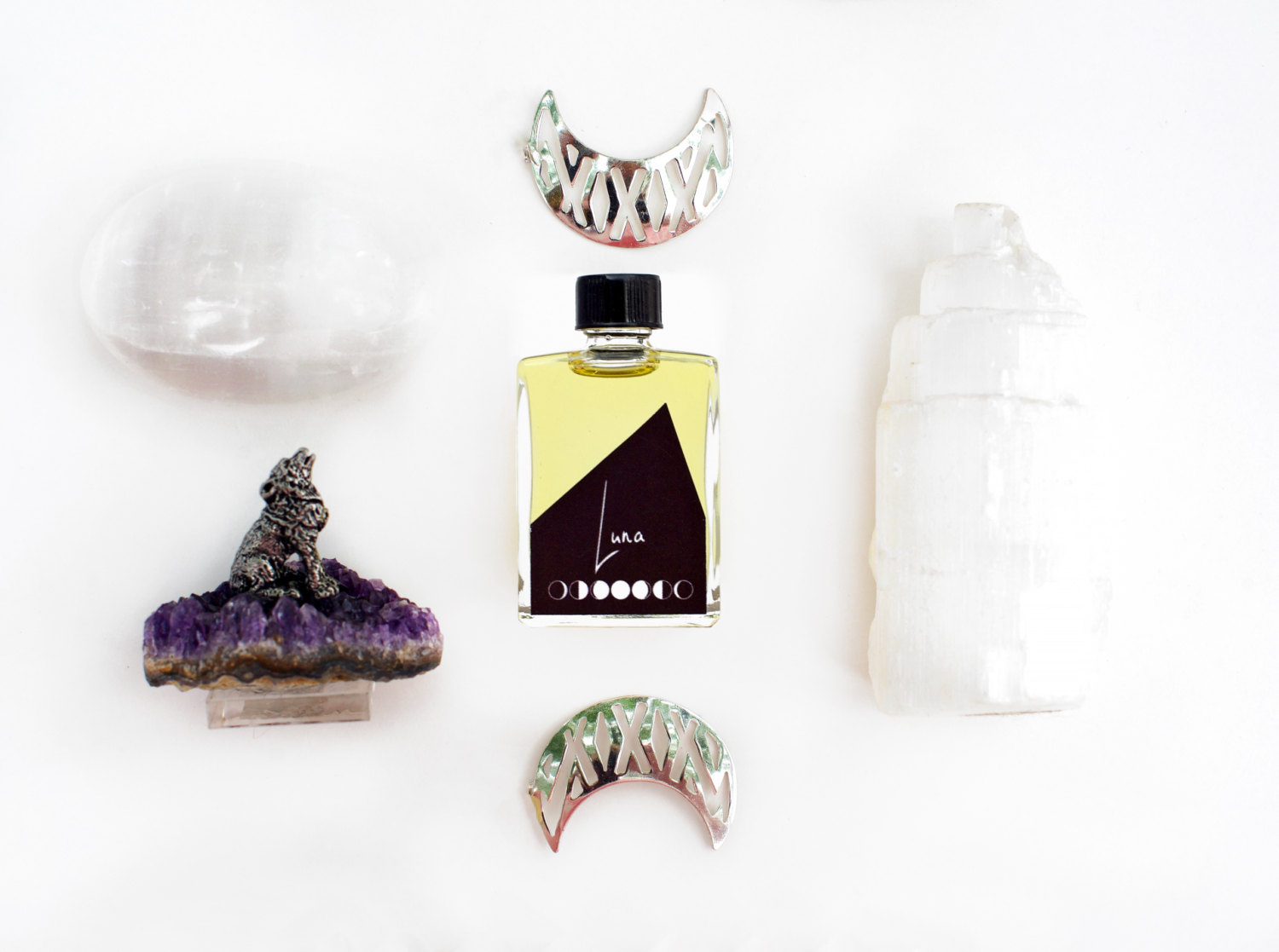 perfumes
Luna Perfume
"We are filled with a longing for the wild. There are few culturally sanctioned antidotes for this yearning. We were taught to feel shame for such a desire. We grew our hair long and used it to hide our feelings. But the shadow of Wild Woman still lurks behind us during our days and in our nights. No matter where we are, the shadow that trots behind us is definitely four-footed." — Clarissa Pinkola Estes, Women Who Run With The Wolves

Luna is the moonlight in the forest that guides your padded footsteps with your pack. She is the force of your wildness, the depth of your intuition, the cool purple light of your dreams. She is the whisper, the foggy breath upon the snow, and then the howl that carries you to the very core of your Self.

PERSONALITY: dreamy, woodsy, cool, intuitive, both gentle and fierce, wild

PERFUMERY NOTES:
Primary notes: pine, lavender, bergamot
Subtle notes: ylang ylang, cedarwood, vanilla

Our perfumes are made with essential oils and absolutes, in a base of jojoba, fractionated coconut and meadowfoam seed oil. Perfume oils are more personal and subtle than alcohol-based perfumes. They mingle with your body chemistry, creating a scent that's intoxicatingly and uniquely you. The full-sized bottle comes in a velvet pouch.