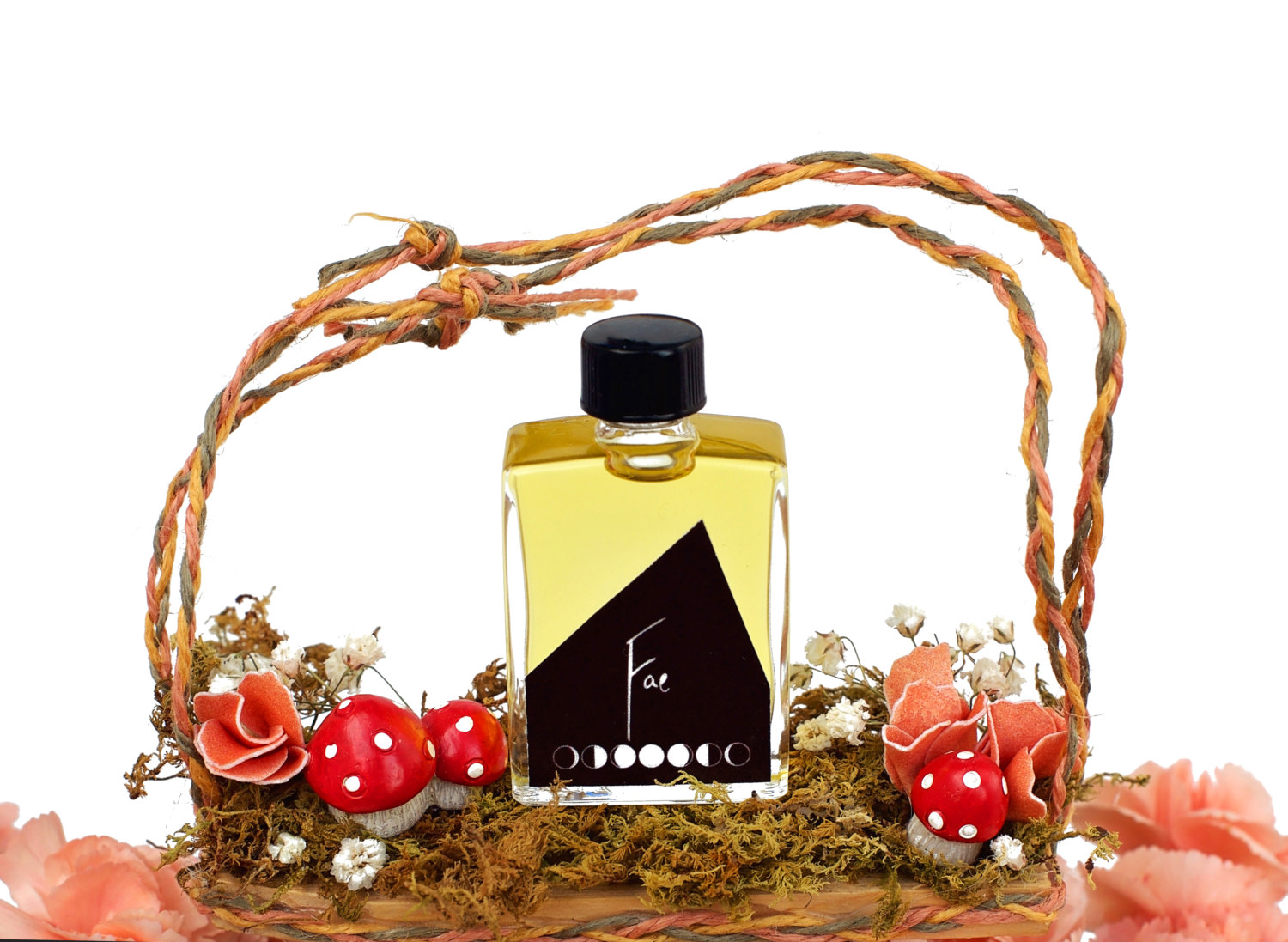 perfumes
Fae Perfume
"It is frightfully difficult to know much about the fairies, and almost the only thing for certain is that there are fairies wherever there are children." --J.M. Barrie, Peter Pan in Kensington Gardens

A joyful summer in a bottle, Fae is an addictive combination of citrus and floral notes carried by a thread of sweet vanilla. Do you believe in Faeries? I do, and you should too. The Fae are fun, joyful and mischievous creatures. They're all about friendship, laughter, manifestation, and pretty shiny things. Bring out your childlike wonder with this sweet blend.

PERSONALITY: sweet, optimistic, adventurous, capable, curious, fun, addictive

PERFUMERY NOTES:
Primary notes: vanilla, jasmine, lavender, lemon
Subtle notes: rosewood, ylang ylang, tangerine

Our perfumes are made with essential oils and absolutes, in a base of jojoba, fractionated coconut and meadowfoam seed oil. Perfume oils are more personal and subtle than alcohol-based perfumes. They mingle with your body chemistry, creating a scent that's intoxicatingly and uniquely you. The full-sized bottle comes in a velvet pouch.