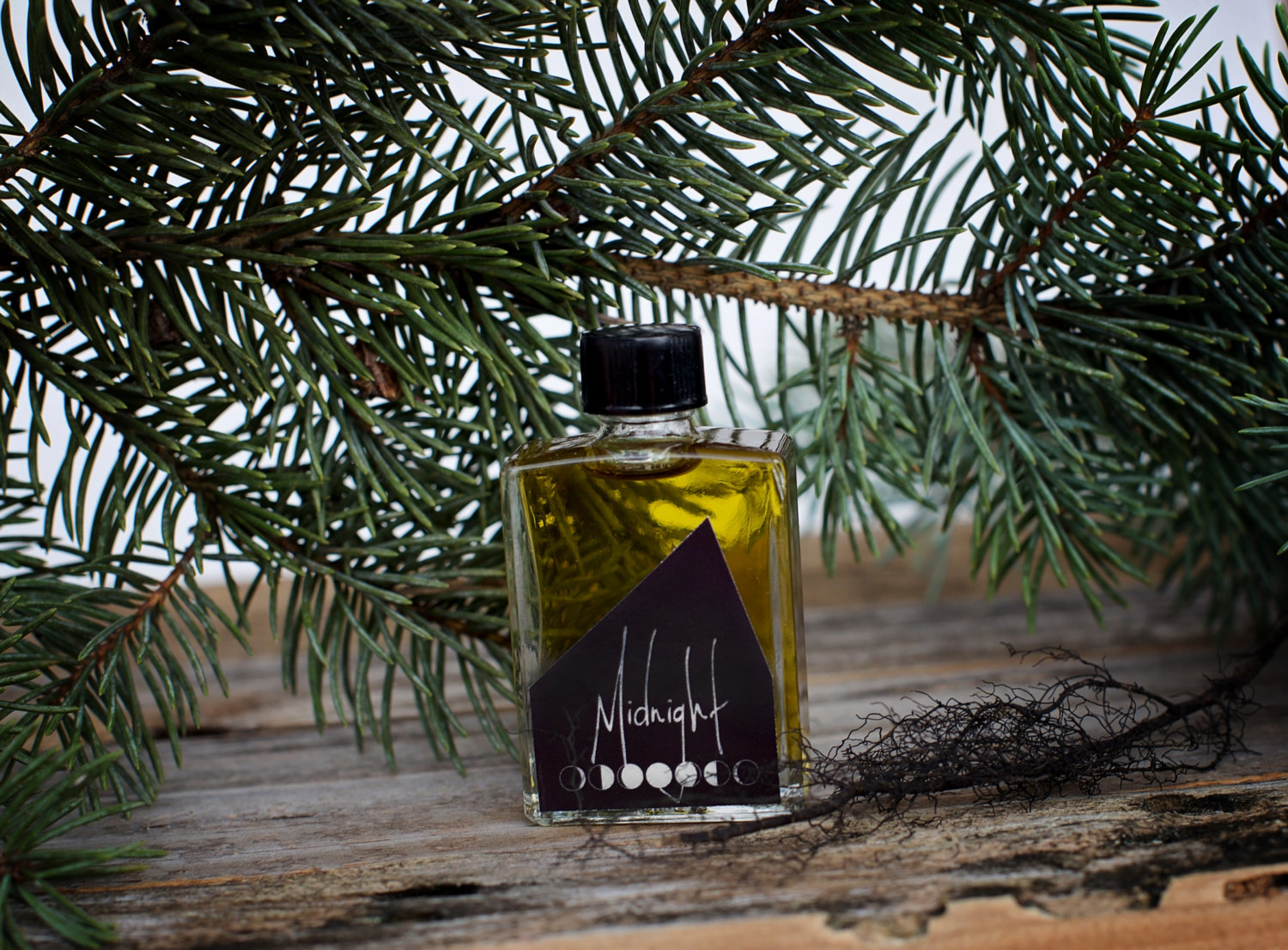 perfumes
Midnight Cologne
Midnight is deep, sexy and deliciously dark. It is reminiscent of a bearded man on an intense horseride through the dark forest under the moonlight, with a foxy lady patiently waiting on the other side. A medieval booty call, really.

This is a deeper, masculine version of LUNA Perfume.

COLOGNE PERFUMERY NOTES:
Primary notes: pine, vetiver, bergamot
Subtle notes: oakmoss, lavender, amyris

PERSONALITY: deep, intense, cool, sexual, woodsy, dark, masculine

Our perfumes and colognes are made with essential oils and absolutes, in a base of jojoba, fractionated coconut and meadowfoam seed oil. Perfume oils are more personal and subtle than alcohol-based perfumes. They mingle with your body chemistry, creating a scent that's intoxicatingly and uniquely you. The full-sized bottle comes in a velvet pouch.