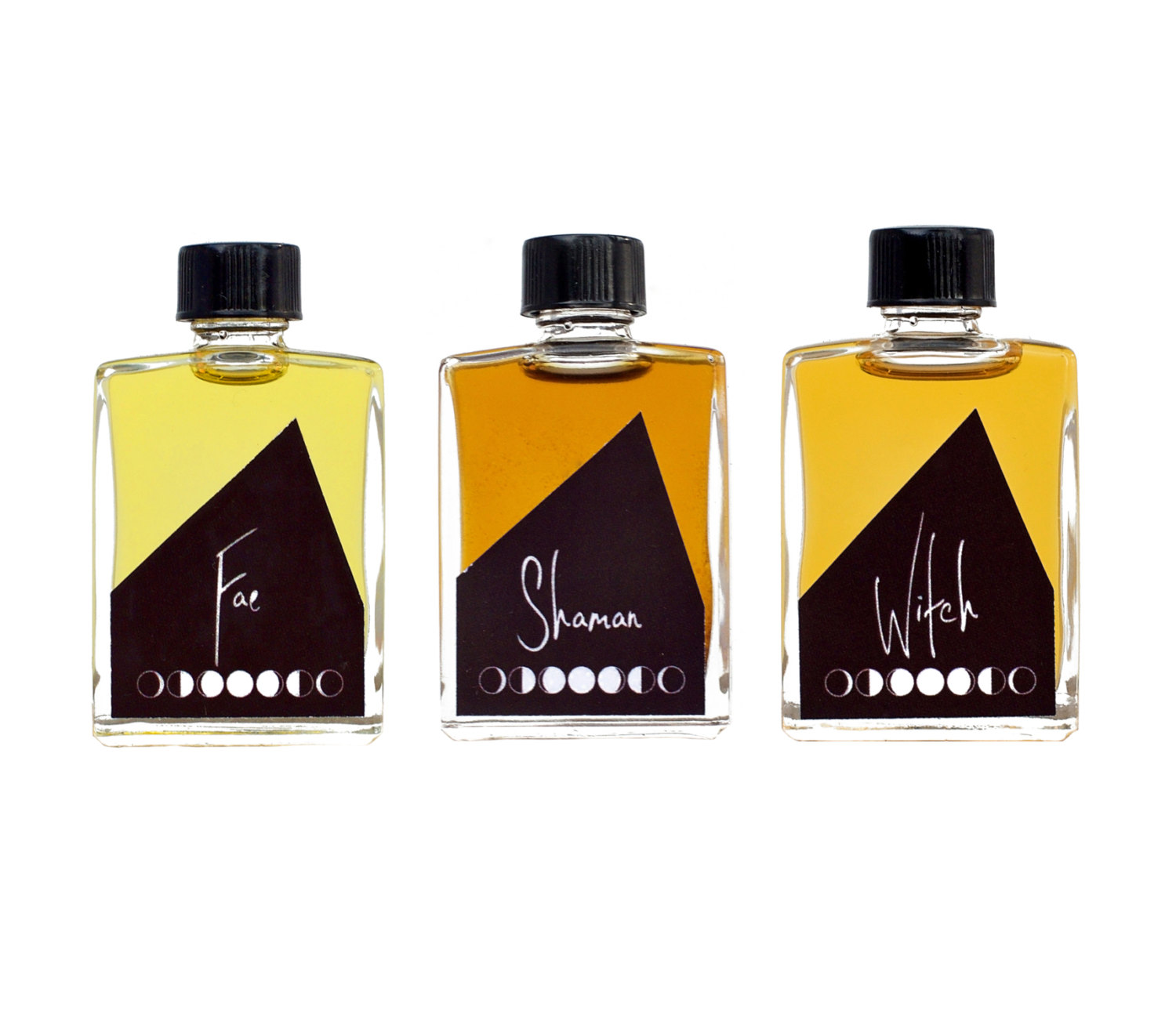 perfumes
Mini Perfumes Trio
3 Mini Signature Perfumes
Botanicals + Essential Oils
Natural Vegan Perfume Oil

Are you a multi-faceted goddess with a different scent for each mood? Choose 3 5ml Mini Perfumes to suit your needs.

Choose from:
WITCH
SHAMAN
LUNA
FAE
SIREN
VENUS
MIDNIGHT

Our perfumes are handmade with essential oils and absolutes, in a base of jojoba, fractionated coconut and meadowfoam seed oil. Perfume oils are more personal and subtle than alcohol-based perfumes. They mingle with your body chemistry, creating a scent that's intoxicatingly and uniquely you. Your trio comes in a velvet pouch.